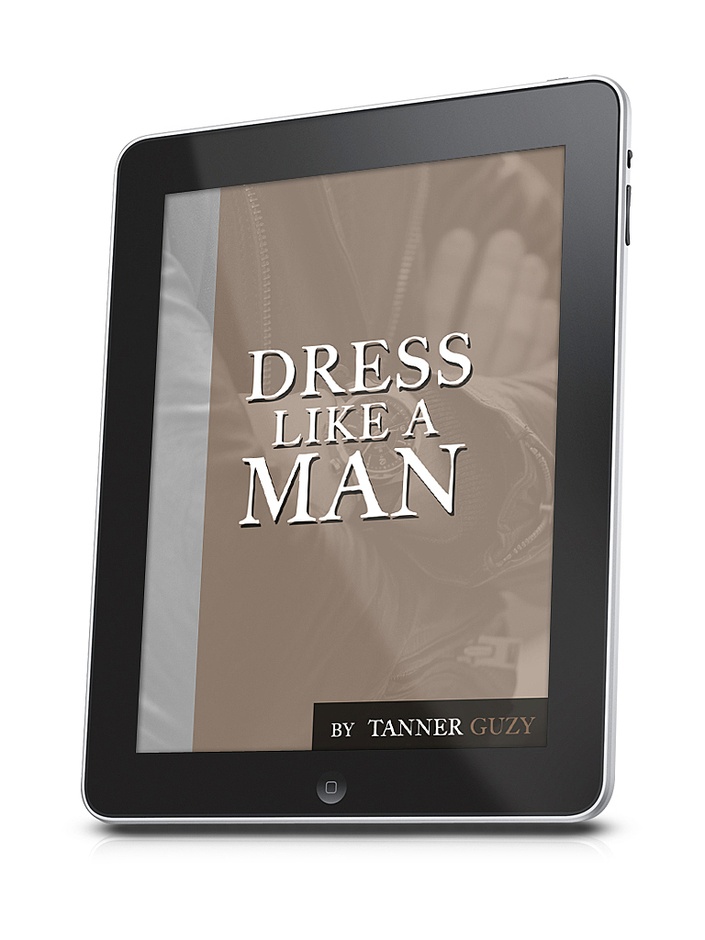 DRESS LIKE A MAN
Your key to simple, confident style
We've all seen that guy who tries too hard.
He takes his swing, but misses.
You know who I'm talking about.
Maybe it's the guy who shows up in a suit when everyone else is in jeans and a T
Or maybe it's the dude who thinks he's nailing every trend when he's really just embarrassing himself.
It could be the guy who lets his wife pick his clothes for him and it's real easy to tell because he ends up looking too "cute" - like an Instagram boyfriend.
Or how about the guy who thinks that wearing bolder or or more colors is the key?
Either way, we all know someone or maybe even a few people like that.
Maybe you've been that guy.
But in an attempt of looking like you're trying too hard, you play it safe.
---
You don't buy or wear clothes that look good.
Instead, you focus on those that you're sure don't look bad.
---
But somewhere, in the back of your head, you know you can be doing better.
You know you're not putting your best foot forward.
You know that looking safe reinforces the idea that you are safe - so you don't take risks and other people don't take chances on you either.
---
You know that the first impression you give is, "I'm average" and it bugs you because you're not average.
---
You're not a nameless face in a crowd.
You're someone worth knowing - someone worth respecting.
There's a dissonance between who you are in the inside and who you are on the outside.
If you're like most guys, you bury it and tell yourself that appearances don't matter, that you shouldn't judge a book by its cover, or you don't really care how you look.
---
But every once in a while - when you're giving a presentation, going out on a date, or even the few times you're forced to by new clothes and you're frustrated in the store because you hate shopping.
---
These are the times when that dissonance pops back up and you admit to yourself that you do want to look better.
You don't want to look like the try hard but you're sick of looking safe, complacent, and average too.
Maybe you're feeling that right now.
Do you lie to yourself again and shove that frustration back into the corner of your mind?
Or do you do something about it?
If you are going to do something about it, what do you do?
---
What if I told you that it's incredibly easy for a man to have great, confidence-building style.
---
That looking great and feeling great have nothing to do with how formal your clothes are, knowing what the latest trend is, or wearing things that scream for everyone else's attention.
What if just knowing a few things about your body, your personality, and your environment meant that you could look better in jeans, a T-shirt, and sneakers than most guys do in a suit?
That shopping doesn't have to be painful and frustrating but can be effective and easy?
What if, instead of burying that dissonance and always having your appearance work subtly against you, you could have it working for you and making you feel like every day is your day?
What if I told you you could look better, be treated better, and - most importantly - feel better every day, for the rest of your life, without having to any more time, money, or energy into your appearance than you do now?
I know that sounds like it's all reward and no risk, that it's too simple and there's some catch.
After all, if it's possible, why isn't everyone else doing it?
Why aren't you already doing it?
---
The reality is that men who have that simple, confidence building style don't work any harder at it than you do.
---
They don't primp and preen and worry about messing up their hair.
They don't spend all their money on clothes or all their time in the morning thinking about what to wear.
They don't shop any more frequently than you do (even if they do enjoy it more when they do).
The only difference between them and you, is they know what they're doing.
The fundamentals of great style can be taught.
And once you know them, you can apply them wherever, whenever you like.
It isn't about knowing which colors look great this season, it's about knowing what works for you.
And once you know that, you'll have the confidence that comes with a great appearance not only in the next few weeks, but over the next few decades.
Because even though styles may change, the fundamentals are timeless.
And once you know those, you'll never dress poorly again.
This is why I've created Dress Like a Man
It's a program that takes everything I've taught in presentations, with groups, and with 1-on-1 clients over the better part of the last decade and boils it all down into a few key principles that are applicable to any man, anywhere.
---
Here's what's inside
---
Part 1: Appearance & Masculinity - Help developing the proper mindset in regards to how you view your clothing and appearance.

Part 2: The Science of Style - A breakdown on the objective variables of style including contrast, color, pattern, fit, face shape, and more.

Part 3: The Staples - The simple items that make a complete wardrobe and tips on how to wear them well.

Part 4: Style as Storytelling - The four universal stories men have always cared about, historical examples of how those stories have been told via clothing, and tips on how to do the same with your own style
---
See how Dress Like a Man has improved lives for guys just like you
---
If you're looking for a guide to help you find your own individual style, Dress Like a Man is a great place to start. It showcases classic masculine pieces you should have in your wardrobe and gives insight on how to personalize each item to highlight the features you want to accentuate. Tanner illuminates the subtleties of each item detailing why it is a must have and important considerations when purchasing for yourself to ensure a great fit for your body.

We've all heard clothes make the man, but it's important to understand how to wear clothes with confidence and pride. In this guide, Tanner goes beyond the generic prescriptions of fashion trends and infuses the "cool" of clothing as well. It is filled with tips on how items are best worn and includes visually stimulating and descriptive photos.

The main takeaway is to dress deliberately. After perusing this guide you will gain a better understanding of how to enhance your appearance and feel good about looking good.

- Raymael
Looking for off-the-rack style advice? You won't find that here. Tanner is not only interested in helping men dress better, he's focused on helping men BE better. Dress Like a Man sets you up with the proper mindset to understand the power of clothing, and the vision you need to create a wardrobe that best suits you.
- Baron
Dress Like a Man is the reference book to get you to know most of the essentials of a man's wardrobe. Why?

In one side you have the condensed information of what you need to know about the item in question and in the other you can see a professional picture of how it affects the look. That way, you can get a mental image and learn the impact and overall look you're working into with that piece of clothing or accessory.

The key takeaways give you concise information about what to avoid and how to play it safe, and combined with the picture you get the necessary info about picking a piece of cloth you'll feel comfortable and good-looking in it.

I've read and purchased other books but they're mostly aimed at older gentlemen, but Tanner' Staples works for guys in any age, even if you don't need a suit for work or don't like it for some reason (who doesn't???). You can choose a nice pair of chukkas, a jeans/chinos and a v-neck sweater/shirt and blazer and you'll know you are dressed like a man, not a clown.

The course itself it's very clean presented with no unnecessary clutter. It's great to have in your iPad when you are looking for inspiration in front of your wardrobe.

Overall, It's a very good purchase with great potential to shape your fashion life around.

- Carlos
Your Instructor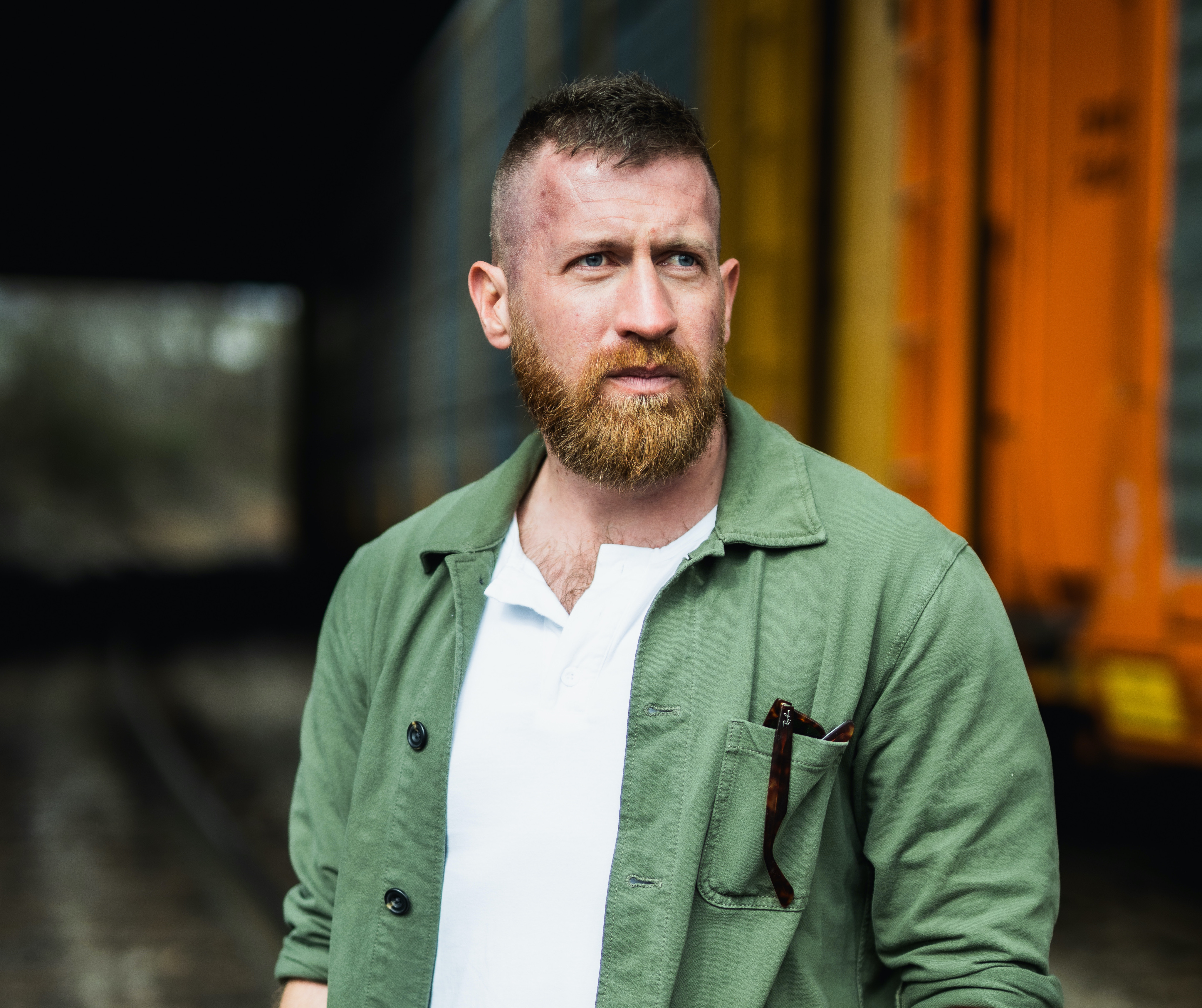 From an early age, Tanner was aware of the power of how we dress.
Pulled between two worlds that were highly concerned with clothing and appearance - a private Christian school and his punk rock friends, Tanner learned very quickly that appearance not only affects how other people treat us, but how we see and treat ourselves.
After working for five years in custom suiting and having taught thousands of men through his Masculine Style site and YouTube channel, Tanner has distilled down the most important variables in a man's style to make it effortless, confident, and impactful.
Frequently Asked Questions
When does the course start and finish?
The course starts now and never ends! It is a completely self-paced online course - you decide when you start and when you finish.
How long do I have access to the course?
How does lifetime access sound? After enrolling, you have unlimited access to this course for as long as you like - across any and all devices you own.
What if I am unhappy with the course?
We would never want you to be unhappy! If you are unsatisfied with your purchase, contact us in the first 30 days and we will give you a full refund.